Canada's Long Journey to the 2022 Qatar World Cup
Canada may have crushed out of the knockout stage. Now they'll have to build their strength to duke it out in the Hex round this fall. They beat their perennial rival, United States 2-0 at home for the first time in over 34 years. But, this reverie was cut short by a 4-1 away loss in the return leg.
The implications of losing at such an advanced stage were substantial. This is despite a commendable performance in the Nations League.
Nations League Round-Up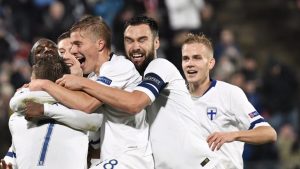 Canada did well at the Nations League, bagging 9 out of a possible 12 points. However, they crushed out on a goal difference of +6. The only thing to smile about is they have already qualified for the Gold Cup. Now they have to wait until this fall for the peer qualification round of the CONCACAF region.
They'll miss out on a chance to play against continental giants, such as Mexico and Costa Rica. Now they have to find strong opponents to fill the spots available for friendly matches. Maybe then, they will accumulate some points that can help them as they restart their World Cup qualification attempt.
Way Forward
The reds face more than a molehill with their 15-point deficit. They have to overcome this obstacle or an even longer road awaits. If they can play enough friendlies by June, they gain a maximum of 30 points provided they win them all. El Salvador would hypothetically have to lose all their game to cede the lead to Canada.
That's a very optimistic view. The team's only hope is to make it to the Hexagonal Round. However, that seems to be a challenge with this experimental squad. They blew the lead against Haiti and lost gloriously against the States.
Canadian soccer fans should keep their hopes up. We have a young team and a new development program.