Canadian Premier League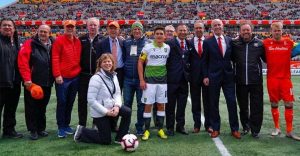 With the increasing popularity of soccer in Canada, it is important to understand the Canadian Premier League (CPL). In almost all the countries where soccer is popular, there is a national premier league, which is similar to the internationally known English Premier League. This article provides details about the Canadian Premier League to help fans comprehend and find it more interesting.
Since 2019, the Canadian Premier League has changed the face of soccer in the country. In every corner of the country, there are new football teams, players, increasingly new fans and new coaches as the country focuses on building a credible domestic league towards the run-up to the World Cup in 2026. Together with the United States of America and Mexico, Canada will co-host the world's biggest tournament.
What is CPL
CPL is a soccer league that is regulated by the Canadian Soccer Association, and it features seven teams. Similar to the Canadian Football League, CPL has strict roster rules which must be observed at all times by every team. The league allows member teams to sign a maximum of 7 players from foreign nationals.
Just like how leagues are conducted in several countries in Central and South America, CPL has two different seasons every year, which is Spring and Fall. During the spring season, the member teams play ten games while the fall season each team plays a total of 18 games. The winners of these two seasons go ahead in a one-off championship match. In an event where one team becomes the winner in the two seasons, the next team with the highest cumulative points faces the winner in the one-off championship match.
Understanding the different leagues in one country is very critical, especially if you a serious fan of soccer or betting. We hope this article has helped in understanding the CPL, which is growing and becoming popular at a very high rate.