The Rising Popularity of Soccer in Canada
Currently, soccer is the leading team sport in Canada. The launch of the Canadian Premier League in April 2019 was a sign that the game of soccer is getting popular. Like other parts of the world, soccer is very popular with fans identifying and associating with individual clubs both at national, regional and international levels. For instance, there are fans of Manchester United or Liverpool as well as national teams and clubs.
Growth of Soccer in Canada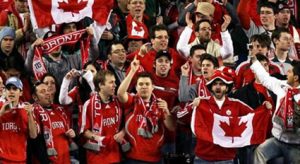 The rise of soccer in Canada can be traced from centuries ago. Still, the most remarkable event was the decision to host the Women's World Cup in 2015, which came at a time when the sport was on a significant rise. Canada had been known for ice hockey, but soccer has overtaken this, especially among the youth.
The popularity in soccer can be attributed to the ease of starting or joining a team because soccer is more affordable than many other sports. This puts into consideration the average equipment expenditures, fees needed for different leagues, teams, and other lessons related to sports. Thus, the sport enables more children to be involved in soccer matters, and this allows them to develop passion at a very tender age.
Additionally, parents have realized that soccer is more fun as compared to hockey, that is riskier, and one can easily be injured. This has made it easy for girls to associate and play soccer, making it a sport fit for both girls and boys, and eventually more fans.
In 2014 a strategic plan was released by the Canadian Soccer Association for the first time to be guided on leading a soccer nation. This was a commendable move in Canadian soccer as it revealed how soccer was becoming essential to the country.
The article shows why and how soccer has become famous and popular in Canada. Our website helps you to understand your country in terms of soccer more.