What Chance Does Canada Have in Reaching the 2022 World Cup?
Have you ever asked a Canadian anything about ice hockey? Well, I'm sure you learned a lot from that conversation. However, things get a little quiet when you ask about football. Once you elaborate that you're talking about the beautiful game of soccer, then the crickets start a-chirping.
However, football has amassed a decent following in homes and pubs from Toronto to Whitehorse. Canada has a rich history with "the beautiful game," and people can confirm that from the information provided in this guide.
That One Time the Reds Made it to a World Cup!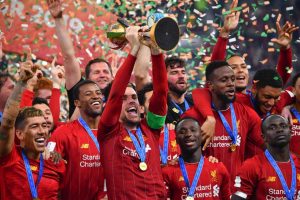 Yes, that's right, Canada beat Honduras 2-1 to make it to the 1985 finals that were held in Mexico. The reds went on to lose every group stage match. They crashed out of the world cup and soon returned home, where they dominated the Concacaf for a while.
New Hope
There's a little hope for soccer fans across Canada thanks to some new qualification rules from Concacaf. According to these, the top six teams will be handed a shorter route to Qatar. Previously, they had to play an extra game to qualify for Russia 2018.
Now, such teams will take part in a single round-robin showcase to fight for three spots. The other teams, which include Canada based on current rankings, will take part in a two-round knockout showcase to earn qualification.
What Are the Chances?
Canada is currently ranked eighth in the Concacaf region. This means they'll have to pull up their socks to avoid fighting it out with the remaining 29 teams. This new format is brutal. Each group has five teams that play home and away matches. Failure at each stage results in automatic elimination.
If Canada is to make it past this elimination phase, they'd still have to face the fourth-place team from the elite group. Canada has the resources and talent to make it that far.