Canadian Soccer Tournaments
Canadian soccer is significantly becoming popular, especially with the increased number of tournaments in the country. This article outlines some of the tournaments that have attracted and interested more fans to like soccer in Canada.
Duggan Mother's Day Tournament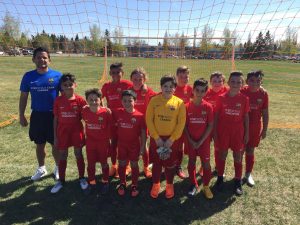 This tournament provides an opportunity for the youth to play at an equal starting point. Besides, it is a great chance for young players to spend their time and engage with other players in an exciting moment as they play. Additionally, it increases the bonds between the players, creates new contacts and networks with new people in their lives.
TRSA U11 Summer Solstice Tournament
TRSA U11 Summer Solstice Tournament is one of the largest tournaments as well as most diverse with players who under 11 years. The teams are guaranteed a minimum of three games. Despite the nature of results, players are assured of a prize and a weekend full of fun.
Beaumont Summer Splash
This Beaumont Summer Splash tournament is held annually for under 11 and under 13 community teams in tiers 4 to 9. Interested teams are invited to test their capabilities against teams from all over the Western part of Canada. The tournament is open for a maximum of 42 teams, and this makes the period more exciting with a lot of fun and rewarding to the best teams as per the set criteria. This makes fans have an interesting tournament and makes soccer more popular in the country.
Brantford Soccer Classic
This is a classified tournament known as North American Tournament for U9 to U18 teams. The games are open to both girls and boys, an implication that the soccer tournament attracts a diverse array of fans, making it more popular among young people.
Conclusion
The above tournaments are among those that have many fans and one the reasons soccer is finding its top position in Canada.