Reasons Why Soccer Is Gaining Momentum in Canada
Although soccer is the most popular sport in the world, its popularity varies per country. In Canada, the popularity of soccer is on the rise, thanks to different factors. In the next decade or two, soccer could be more popular than hockey if the growth it is experiencing now is maintained. The domestic league is growing and attracts professional players from overseas and the fan base is also increasing tremendously. Below are some of the reasons why soccer is becoming more popular in Canada every day.
The Quality of the Major League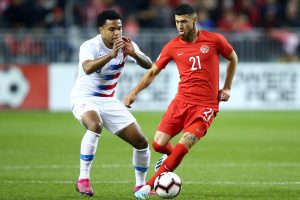 Canada has many significant soccer leagues that attract local and international talent. Some of the major leagues include the Canadian Premier League (CPL) and the Major League Soccer (MLS) for men and the United Women's Soccer (UWS) and the Women's Premier Soccer League (WPSL) for women. These leagues have grown over the last few years. Many great international soccer players have been playing in these leagues. Because of this, many people have started giving Canadian soccer attention.
Influx of Quality Foreign Talent
There has been an influx of great foreign talent in Canada. There are many players in the Canadian leagues, especially the Canadian Premier League (CPL) who have enhanced the quality and reputation of Canadian soccer.
Development of Canadian Players Overseas
In addition to homegrown talent, many Canadian soccer players are shining in overseas leagues. This has been instrumental in the development of the overall quality and reputation of Canadian soccer locally and abroad.
Increased Interest in International Competitions
There has been an increased interest in international soccer competitions such as the English Premier League and Champions League. This has served as a motivation for local players and clubs in Canada.
Conclusion
These are some of the reasons why the popularity of soccer in Canada is rising. With this trend, the growth is likely to continue.