Best Soccer Team and League in Canada
The Best of Canadian Soccer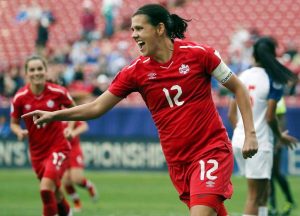 Soccer which is commonly known as football is a team sport that is played between two teams of eleven players. The sport is played following the set rules which cut across the world. In the earlier years, soccer was being played with the Dominion Football Association and Western Football Association who were acting as the precursors to today's Canadian Soccer Association. Football is regulated by an international body called the International Federation of Association Football (FIFA), which also plans and arranges the world cup for both men and women every four years.
National Soccer Team for Men
The national men's soccer team represents the country in the global soccer tournaments for the men's category from 1924. The team's operations are managed by the soccer body known as the Canadian Soccer Association. The most notable achievement that the team has done is win the CONCACAF competition in 1985 that enabled the team to participate in the World Cup in the following year. Moreover, the team qualified for the 2000 CONCACAF competition that opened the path to the Confederation Cup in 2001. Other than powerhouses of Mexico and the United States of America, Canada is the only national team that has won a Gold Cup.
Canadian Soccer League
The Canadian Soccer League forms part of the professional soccer leagues. It is a continuation of earlier leagues that included the National Soccer League, the Canadian National Soccer League and the Canadian Professional Soccer league which has existed for over eighty years. Besides the Canadian Soccer League is the Canadian Premier league which is the most recent professional soccer in the country and has been composed of seven teams from its inauguration in 2019.
It is evident that soccer has been there for some time in Canada, and it continues to grow. Like other parts of the world, Canadian soccer will keep growing and attracting millions of fans.