The Chances That Canada Will Be Part of the Next World Cup
The Nations League finalized the CONCACAF results. But according to the results, Canada was knocked out. So, now Canada is concentrating on being part of Hex in the next fall. Hence, here is how the journey is fairing for Canada being part of the next World Cup.
The Knockout in Nations League
Despite having nine points with six goals, Canada was knocked out in Nations League. The US that also had nine points defeated Cuba. So, for Canada, being knocked out carries a host of many other implications. Too bad, it missed out the chance of playing with teams such as Costa Rica, Mexico, and Honduras. Now they have no option but to have more than two friendly matches this year.
Hexagonal Hopes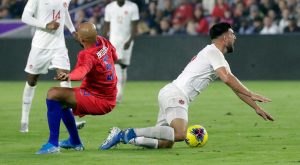 Canada lost hope once the US knocked them out of the CONCACAF results. As for now, Canada is trying everything possible to qualify for the Hexagonal (Hex) format. Basically, Hex is the last stage for teams to qualify for World Cup games. The six teams that were above Canada automatically qualified for Hex matches. So, Canada has at least two teams to face so that they can also qualify for Hex games.
Canada Expectations in 2020
Canada is trying to concentrate on making up for the 15 points difference. This year, it is trying to schedule many friendly matches. Hopefully, by June, Canada will expect to have good news. Although it would be a challenging journey for Canada, the hopes it has may open doors for the World Cup.
The Final Remarks
Everybody knows how Canada was caught up by a surprise after the US knocked it out by beating Cuba. Although Canada was knocked out, it still has hopes to qualify for World Cup matches. If it can beat two other teams in friendly matches, then it has a chance to qualify. So, now things are not yet defined, but there are hopes.